2021 T20 World Cup: The 5 Biggest Stars Who Won't be There
The countdown is on for the T20 World Cup in India, to be played in October and November of 2021.
We all know who the players to look forward to watching are. Are you waiting to see Babar Azam get out that dreamy cover drive? Or is it the unpredictable shots of Glenn Maxwell you're waiting for?
What about the bowlers? Is it Trent Boult bending the ball round corners that gets your juices flowing? Or is it those four overs of Rashid Khan's fizzing, dipping venomous deliveries that you really crave?
Well, those four will all be there but a few top-class cricketers won't be, for different reasons. Let's look at the Top 5 cricketers we're going to miss at the World Cup!
Contents
MS Dhoni – IndiaAB de Villiers – South AfricaMohammad Amir – PakistanJoe Root – EnglandThisara Perera – Sri Lanka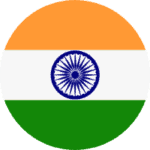 MS Dhoni – India
At the last T20 World Cup in 2016, MS Dhoni was still very much a force to be reckoned with.
In their final must-win Group game he put on a good partnership with skipper Virat Kohli, scoring 18 off 10 himself to see India home with four balls to spare, chasing a competitive 161.
It was a similar story in the semi-final, again forging a good partnership with Kohli, this time scoring 15 off 9 as Kohli got 89 off 47, with India eventually posting 192/2, a score we know ended up not being enough.
Since that loss at the hands of the Windies, MS Dhoni has focussed on doing what he does best: captaining CSK in the Indian Premier League.
In 2018 they won it, beating SRH, and then in 2019 they lost the final to Mumbai. They're going very well at the moment in the 2021 edition and could well go on to win it.
He's still good at the captaincy and his keeping is still sharp but his batting is a shadow of its former self and after months and months of speculation, Dhoni called it quits on India to just focus on CSK in August 2020; he was 39 at the time.
In Rishabh Pant they have a capable keeper and a batsman with a lot more talent than Dhoni ever had. The problem is that Dhoni was one of the game's best-ever 'finishers' and right now, there's no-one in the India team perfect for that role.
Still, even without a designated finisher, India are the 3.25 favourites with Betway to win it.
Get the full Indian Team analysis here.
AB de Villiers – South Africa
If you were a new IPL team and had the chance to go out and sign any batsman in the world you wanted, who would it be?
Kohli? Well, hard to argue with him as your choice. Babar Azam? Few are more consistent than him. How about the inimitable Chris Gayle or his equally destructive Windies team-mate Andre Russell? English pair Ben Stokes and Jos Buttler are pure class and part of the discussion, too.
But the man who may just be able to claim to be the best T20 batsman ever is AB de Villiers.
No batsman has ever been able to score in more different areas (they don't call him Mr 360 Degrees for nothing), looked more composed, made T20 batting look easier than this man.
He may still be waiting for an IPL title at RCB but the fact he's been around there for more than a decade and that RCB refuse to let him go tells its own story.
Over 332 T20 games at domestic level he's hit four centuries, a remarkable 69 fifties and is striking at 150, almost impossible numbers.
The problem for South Africa is that he's currently in limbo about whether he's still a South Africa player.
He last played a T20I for the Proteas back in 2017 and after making a somewhat clumsy attempt at trying to play in the 2019 ODI World Cup that was aborted, needs to be vocal for once and for all about where he stands.
Get the full betting analysis for South Africa's T20 Team.
Mohammad Amir – Pakistan
Dhoni is almost 40 while Perera is 32. But the third member of the list is (currently) retired from international cricket despite not even being 30.
We say 'currently' because he certainly wouldn't be the first Pakistani player to come out of retirement at the 11th hour.
The 'retirement' came about after a breakdown in the relationship between Amir and the team management. Amir felt he was bowled to death to the point he was exhausted; the management point to Amir's attitude and difficult personality (common themes throughout his career) as areas of concern.
The result is that they're currently without the man who is arguably their best bowler.
He boasts a strike rate under 20 in domestic and international T20 cricket and also goes at 7.15 an over or less in both formats.
The other big advantage is that he's a left-armer, always trickier to get away, and who knows what it takes to win a World Cup, having been part of the side who triumphed in England in 2009.
Amir or no Amir, Pakistan are a good side. Odds of 12.0 with Betway are worth a second look.
Get the full betting analysis for Pakistan in the World Cup.
Joe Root – England
In truth, Joe Root isn't a natural T20 player. He doesn't like to play unorthodox shots and it's not in his DNA to smash sixes.
But Root is still part of the so-called Big Four alongside Kohli, Steve Smith and Kane Williamson as the elite club made up of the world's premium batsmen across all formats. And assuming the other three are at the World Cup, it will be a bit weird that Root isn't.
But the England management made theory choice and now they're sticking with it. They decided Root was perhaps a bit too hesitant at number three and that in the likes of Jonny Bairstow and Dawid Malan, they had other options.
They will also have noted his workload as England Test skipper and rock at number three in the ODI side and felt they didn't want to burn him out by playing him in T20Is as well.
The jury is out as to whether they could do with a more composed batter in the middle of the big-hitters like Buttler, Bairstow and Morgan or if Root clogs up the game.
But the bookies feel Root's absence is no issue. That's why England are 5.0 second-favourites with 10CRIC.
Find the full England Team betting analysis here.
Thisara Perera – Sri Lanka
Only Thisara Perera will truly know why he decided to retire from international cricket just a few months before the T20 World Cup, his strongest suit.
The official reason was he wanted to give youngsters a chance but the more likely reason was that he didn't see how this poor Sri Lanka side of the moment was going to be competitive in India.
It's a shame for them because he's one of their few quality players. An accurate bowler and a hard-hitting batsman with a strike rate of over 150 in both domestic and international cricket, he sort of bound the side together.
But above all, they'll miss the experience of a man with 84 T20Is and almost 300 T20 games at domestic level that saw him play everywhere: IPL, BBL, PSL, CPL and the T20 Blast.
The post 2021 T20 World Cup: The 5 Biggest Stars Who Won't be There appeared first on Bet India.